HOME >
Shizuoka Highlights


Shizuoka Prefecture is situated between Osaka and Tokyo, almost exactly in Japan's center, and at the foot of Mt. Fuji, the symbol of Japan.
The easy access to Japan's three largest markets (Tokyo, Osaka, and Nagoya) via the Tomei Expressway and Tokaido Shinkansen, as well as the New Tomei Expressway-currently under construction, makes Shizuoka a very attractive location. Distances to foreign locations will also be reduced dramatically when the new Mt. Fuji Shizuoka Airport opens in 2009.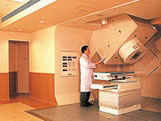 Shizuoka is also a prosperous prefecture with strong industrial growth and many impressive statistics. It ranks No. 3 in Japan in new company registrations (102 in 2006), No. 3 nationwide in industrial product shipments (17.3 trillion yen in 2005), No. 2 nationwide in production value for pharmaceuticals and medical equipment (828.5 billion yen in 2005), No. 3 nationwide in per capital prefectural income (3.25 million yen in 2004), and an overall prefectural production worth 16.69 trillion yen in the 2004, fiscal year.

The area at the foot of Mt. Fuji lies in the eastern portion of Shizuoka Prefecture. Thanks to the rich natural resources, temperate climate, and international resorts built around hot springs,as well as its proximity to the Tokyo metropolitan area, Shizuoka has attracted some of the country's leading manufacturers of pharmaceuticals and medical equipment, constituting a rare concentration of such corporations.A large number of research organizations, such as the National Institute of Genetics, which is a world-leader in genome analysis, along with the Shizuoka Cancer Center, top-rated in Japan for patient satisfaction. These organizations are working in cooperation on the next generation of research and development for the creation of new businesses.